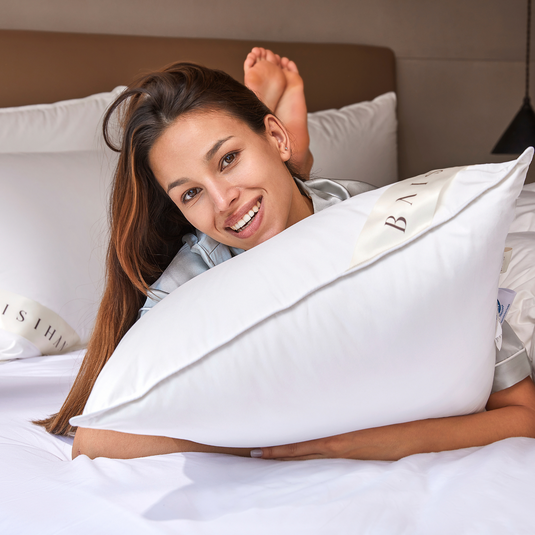 Overcloud™️
Premium Down Pillow
Enjoy a luxurious time-out with our resort's pillows
Shop now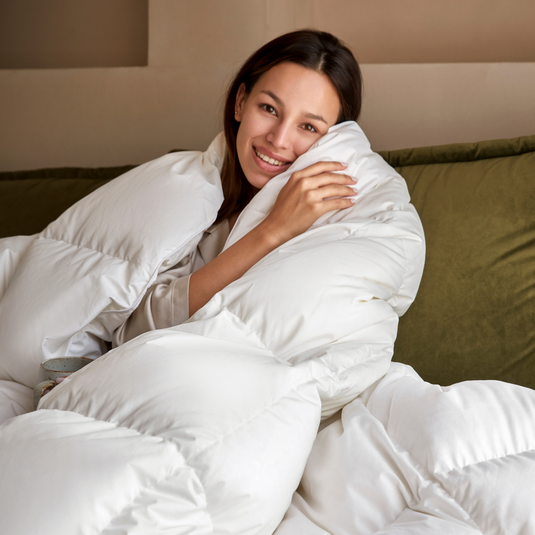 Overcloud™️
Premium Down Duvet
Enjoy a luxurious time-out with our high-end hotel feel duvet
Shop now
Downova™️
Best Value Down Duvet
Packed to the brim with luxuriously soft goose-down feathers at the best price, it ensures a revitalizing slumber experience.
Shop now
Summer Song™️
Pure Bamboo Cooling Comforter
The most premium cooling comforter to keep you comfortable all summer
CUSTOMER REVIEWS
We Value Each of Our Customers
I forgot the feel of sleeping under a down comforter. I used a weighted blanket over the winter, but there really isn't a comparison to down. I give down two thumbs up!
Oh my Heavens! For a side sleeper these are the berries! I purchased the queen full plump or whatever it says is the plumpest. It keeps its fullness yet it's malleable for comfort. Trust me there is that sweet spot!
Glad to get a real down pillow again. Best sleep I've had in years.
Super puffy, soft pillows. Worth the money
Our Best Sellers
Discover the extraordinary comfort of our Ovrecloud™️ bedding, designed to enhance the depth of your sleep. In tests with 130 participants, we observed a remarkable 30% increase in REM sleep duration compared to regular bedding.
Shop Now
Overcloud® Premium White Down Comforter-80% DOWN

Regular price

From $189.00

Sale price

From $189.00

Regular price

Overcloud® Premium White Down Pillow

Regular price

From $119.00

Sale price

From $119.00

Regular price
999-DAY WARRANTY

If you're unhappy with your purchase, we'll find a solution for you. All of our core products include 999 DAYS warranty. We keep our policies best-in-class for you, because let's face it, you're the best.

PREMIUM FILL POWER

Experience pure luxury with our premium down pillow boasting an impressive fill power of 800. It's like resting your head on a dreamy cloud every night.

SILKY SMOOTH FABRIC

Enter a world of unparalleled tranquility and velvety softness with our exclusive Overcloud️ fabric. Like a gentle whisper and a touch of silk, it transcends ordinary cotton materials to ensure a sleep experience as serene as a moonlit night.

Responsible Materials

Our products are filled with premium white down that is RDS certified, ensuring responsible sourcing and animal welfare. Rest assured that our pillows meet the highest standards of ethical practices.